Hello It's Kelly from Eclectic Momsense. I'm so excited to be participating this year in the 20 Craft Days of Christmas. Our family for the past 3 years has been all about crafts during the holidays, in fact it's a requirement. Each person must make at least one of their gifts. It's been so fun seeing what everyone comes up with each year. Not to mention the thought that goes behind it. I try to put the kids stamp on each gift and this year was no different. We created these fun Keepsake Ornament Chalkboard Plates for the grandparents.
Supplies:
plate
chalkboard paint
variety of paint colors for the "ornaments"
paintbrushes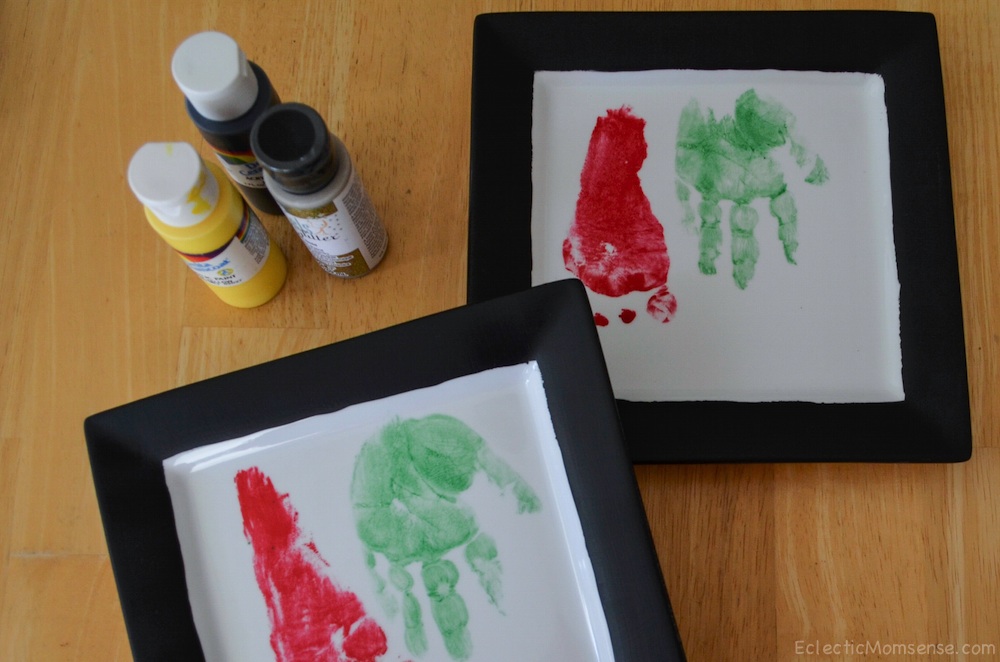 We did ours in a multi-step process allowing each layer to dry in between, starting with the handprint layer so we could easily wipe in case of wiggly baby hands.
Next paint your chalkboard trim according to the directions. (most call for 2 coats in opposite directions). Allow to dry.
Finish your ornaments by adding the hanging details. Personalize with a message and year to seal the memory. Use a skinny paintbrush for this part. A paint pen or a sharpie works for this also since your plate will be merely decorative.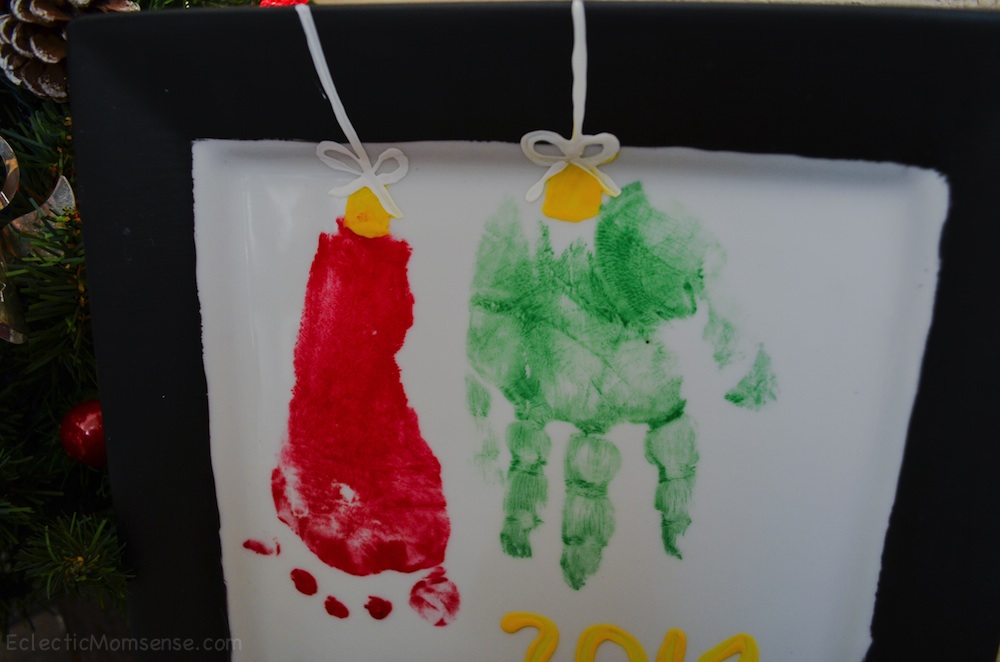 Thanks for letting me share our handmade Christmas. For more holiday inspiration be sure to pop on over to my blog | pinterest |instagram | Facebook | twitter