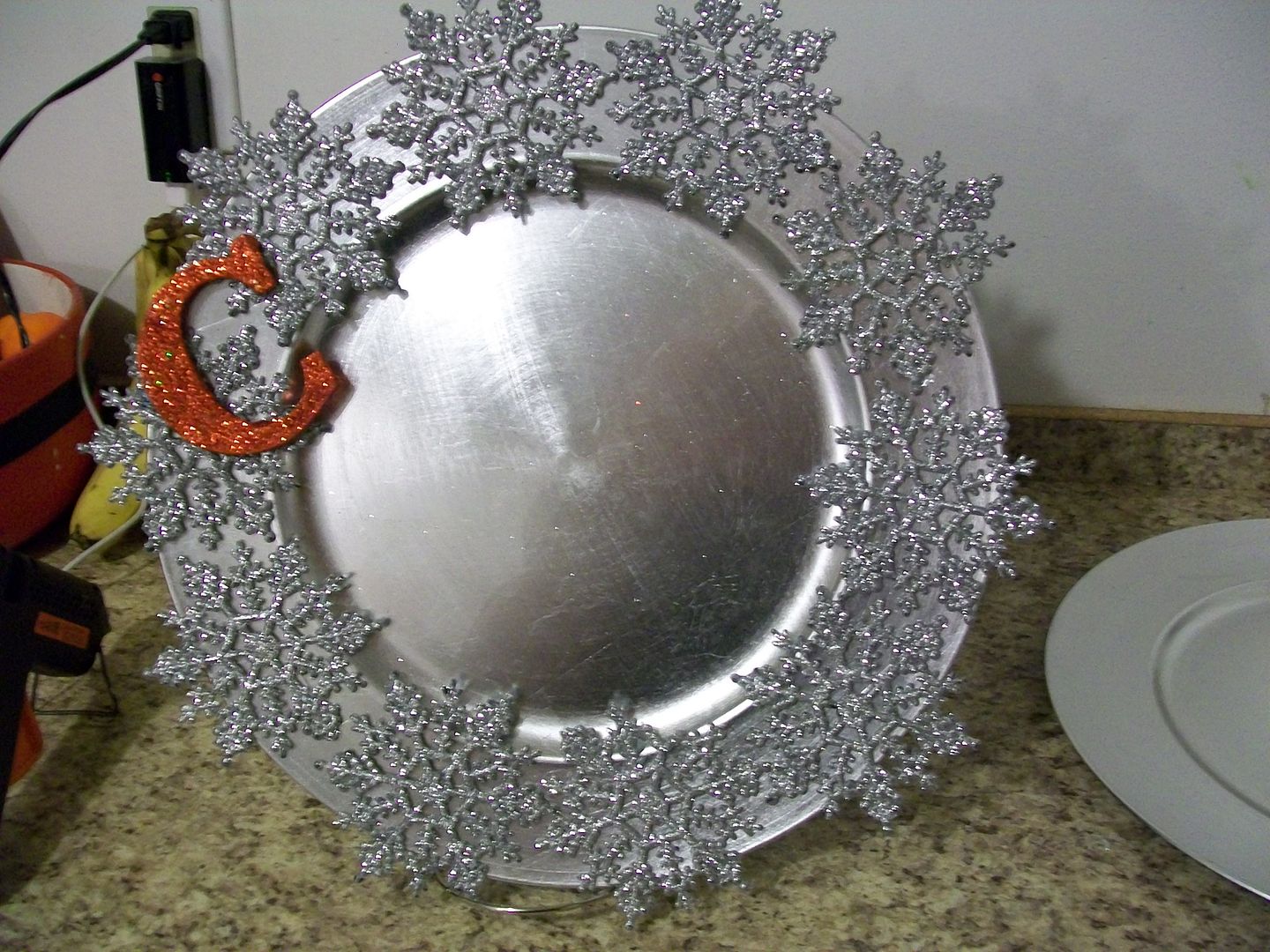 On the 9th day of Christmas…
Danielle of Blissful and Domestic is breaking out the glue gun and showing us how to make a monogrammed Christmas plate. My favorite part about this project is the price tag. Most of the materials were found in dollar bins! Danielle is hosting a holiday party over at her blog too, go check it out for some Christmas craft-spiration.
Hello Lovelies! I am so excited to be here on The Crafty Nest, sharing one of my Simple Christmas Decoration ideas. My name is Danielle and my bloggy home is

Blissful and Domestic.

I love to blog about family, crafts, sewing, cooking, homeschool, re-purposing…basically anything that lets me use my creativity…..Today I am excited to share a Monogrammed Christmas Plate Decoration.
I love decorating with plates. I use them for all the holidays. They are super easy to work with and in just a few minutes you can have a fun, new decoration for your house. I get all my plate stands at Wal-Mart. They are only .95 cents. How great is that! I love crafting on the cheap! So now let's make a Monogrammed Christmas Plate Decoration. These make perfect gifts for family. This one is for my grandmother.
Materials
1 charger plate
3 packs of glitter snowflakes 1 monogrammed glitter ornament Hot Glue and Glue Gun All materials were bought at Target in their Dollar ornament section

Directions
Step 1: I started out by cutting off all the strings in the ornaments. I then placed them on the plate to see about spacing
Step 2: Once they were placed in the right positions, I began gluing them down
Step 5:
And now you're done. I even made one with an L for my Mom.These are THe perfect holiday Decoration/gift.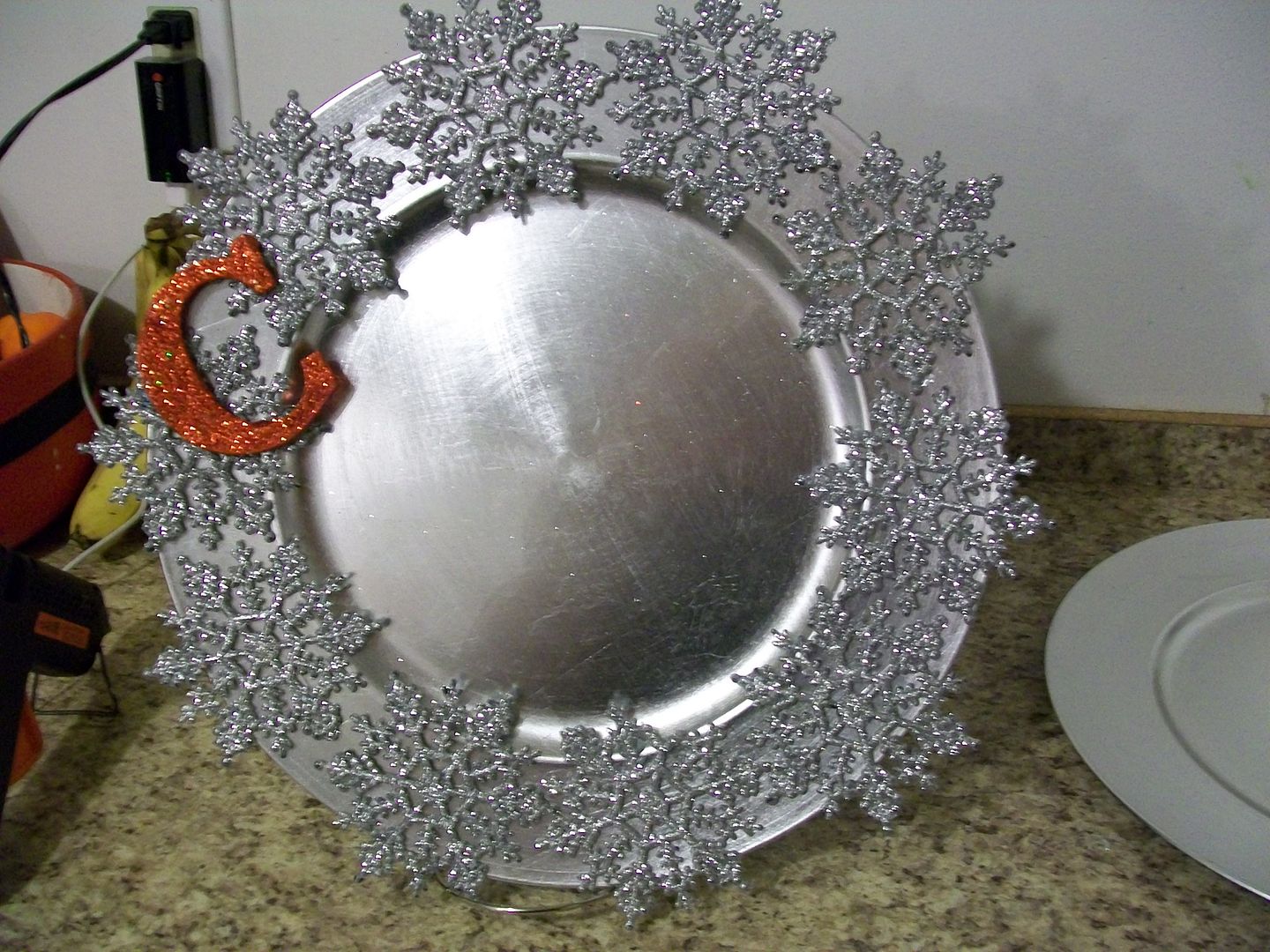 The following two tabs change content below.
I'm Vanessa and it's my mission in life to spread my love of hot glue guns and glitter to others. I suffer from craft ADHD, regularly working on at least 10 projects at the same time and my craft room looks like a tornado hit it. My first craft book, Party in a Jar, was published in 2014. I look forward to crafting with you!