Hi gang, Marissa here visiting from
Rae Gun Ramblings
I'm super excited to be back here hanging out and sharing a nice quickie scrap busting Christmas gift idea. If you don't know me yet I blog about all kinds of crafty types of things as well as bookish stuff. I love sharing my favorite new books and creations. I also
Etsy
full time and I'm having a
crazy huge sale and giveaway
if you know any one with or having a baby 🙂
I'm one of those people that hate giving generic gifts. When I take the time to buy or make something for someone I want them to like it. But some times you just can't think of a great gift and as much as you know that a gift card will be appreciated it just feels so impersonal. So why not whip up a handmade gift card case that can be used later for business cards or holding other cards.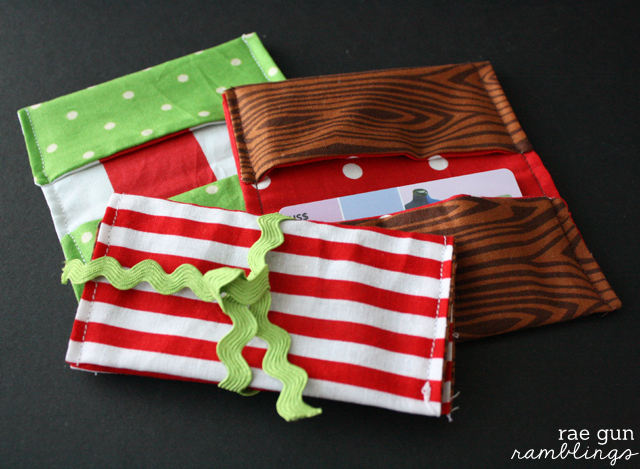 Making your own gift card holds is super fast and easy. I made up a few just to have on hand but you can totally get creative and personalize them by picking out fabrics that remind you of your recipient or adding their name or a fun design in iron-on vinyl.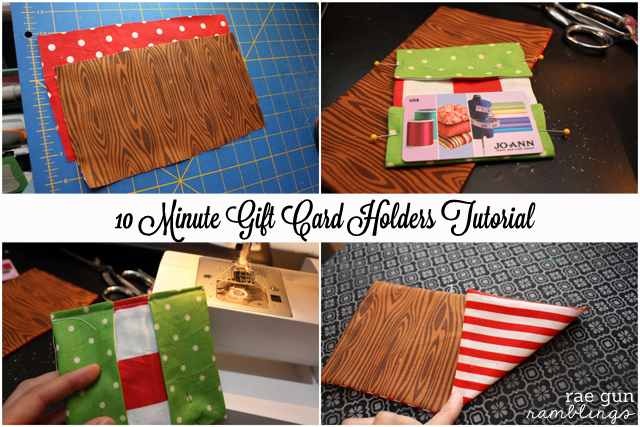 Start off with two pieces of fabric 5 X 9 inches each.
With right sides together sew around all the edges with a 3/8 inch seam allowance leaving a small gap at the bottom edge of of of the long sides.
Turn right side out and Iron.
Fold the edges up and pin. I like to hold a gift card or credit card just for the right side to gauge how much of a fold to take (about 2 inches).
Sew along both long sides making sure to back stitch.
Tie fill with a gift card and time with some ribbon or trim and gift.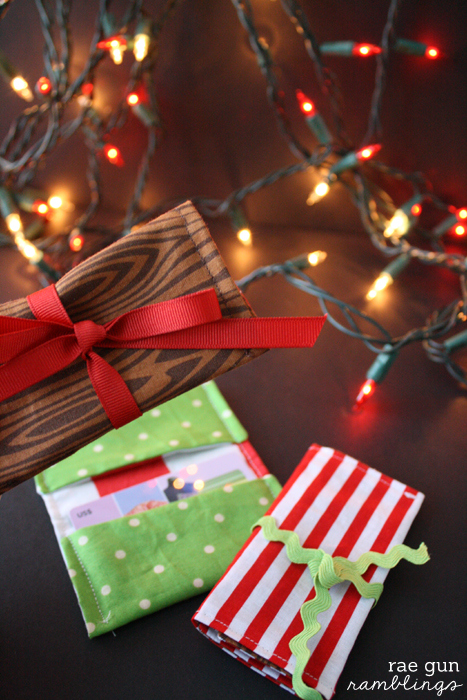 I hope you'll swing by the
blog
and say hi! You can also find me hanging out here.