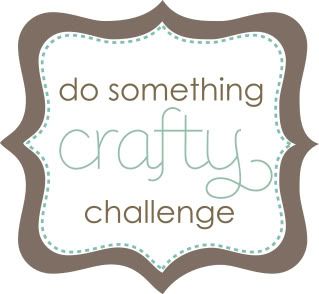 The Challenge:
I recently sent 4 bloggers the same crafty materials and asked them to "Do Something Crafty". They had 2 weeks to complete their project. They were allowed to use other materials, as long as the materials sent to them were the primary materials in the craft. You, my lovely readers, will have an opportunity to vote for your favorite blogger's craft at the end of the challenge. The winner will receive a secret prize.
The Materials: The bloggers were sent 1 yard of material and a skein of pink yarn.
The Bloggers:
Nikki of
WhiMSy love
Rachel of
Family Ever After
Heidi of
sew.craft.create.
Ashley of
Mommy By Day Crafter By Night
The Do Something Crafty Challenge will start on Monday. The bloggers, along with their projects, will be featured throughout the week. I'm beyond excited to show you what these talented ladies crafted up. All of the projects are remarkably different and it just goes to show you the endless possibilities of creativity. STAY TUNED! I CAN'T WAIT!
What would you have created?

This challenge is sponsored by:

The following two tabs change content below.
I'm Vanessa and it's my mission in life to spread my love of hot glue guns and glitter to others. I suffer from craft ADHD, regularly working on at least 10 projects at the same time and my craft room looks like a tornado hit it. My first craft book, Party in a Jar, was published in 2014. I look forward to crafting with you!