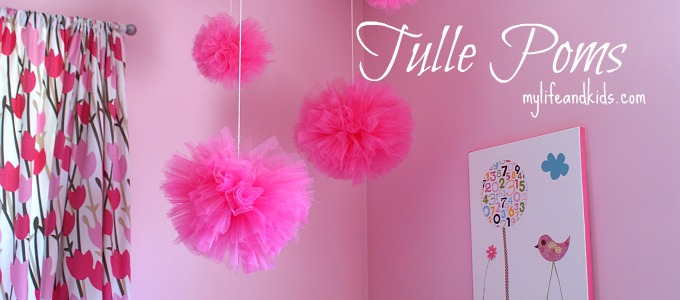 Oh my goodness, my ovaries. I want to have a little girl just so I can make this project! The super funny and adorable Anna from My Life and Kids is guest blogging for me today (as I'm celebrating my 30th in Vegas!) and I'm in love with her project. The best part is that this project costs less than 6 bucks to make!
Hi, my name is Anna, and I blog at My Life and Kids. I have three little kids, I drive a minivan, and I strive to find the fun in life and motherhood and share it with you – even if that means that I'm teaching you how to make farting noises with a straw in your armpit.
I am so excited to be at See Vanessa Craft today! I hope you like these tulle poms as much as I do!
Materials
Tulle – 1 yard ($1)
Yarn or string ($4 for entire skein, but you'll only use a little bit.)
Greeting card ($1)
This is enough material to make several tulle poms depending on the size you decide to make.
Total Project Cost: $6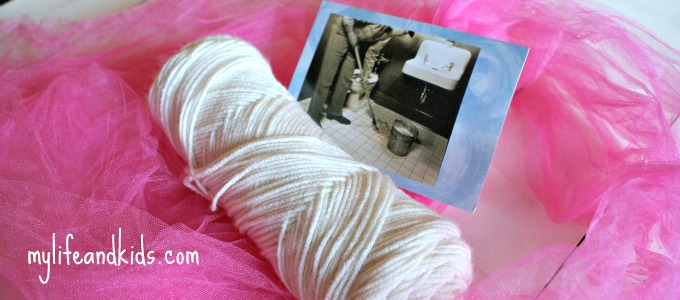 Directions
Step 1: To make a small tulle pom, fold your greeting card in half and hold a length of yarn across the fold you created. Keep the yarn attached to the skein – don't cut it yet! You can wait to cut it when you're hanging it up so you know just how long you want it to be. (If you want to make a larger tulle pom, don't fold your greeting card. Just hold it with the fold at the top.)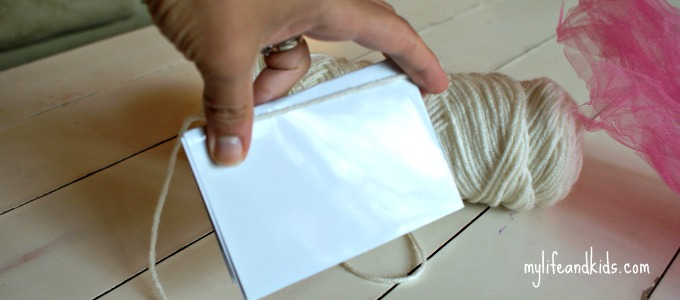 Step 2: Making sure to keep the yarn at the top of your card, wrap the tulle around the card. The more tulle you use, the thicker and fluffier your pom will be.
I like to layer mine two to three times across the length of the card.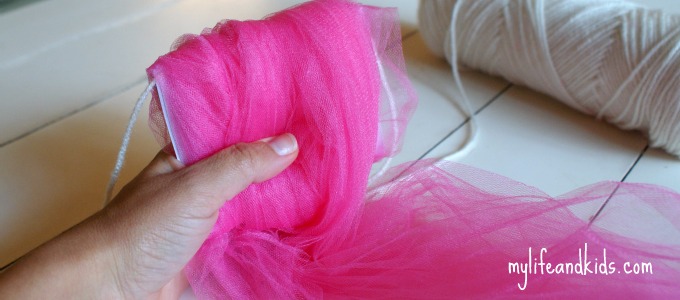 Step 3: When you have all the tulle you want, hold the yarn in one hand.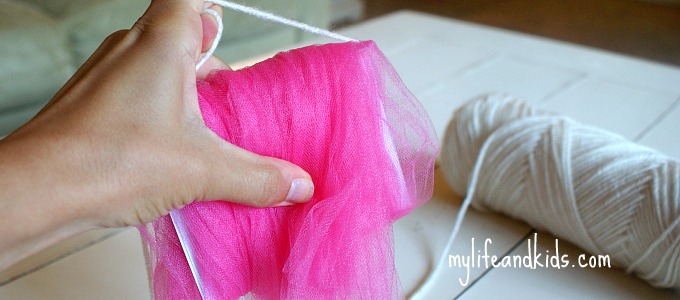 Step 4: On the bottom of the card (opposite the string), cut the tulle. Don't let go of the string!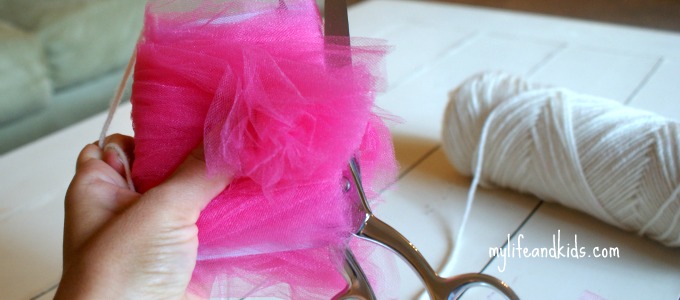 Step 5: Tie the string as tightly as you can. And start fluffing your tulle pom.
It will be really sad looking at first. (See how mine looked at first?) Don't worry! Just keep fluffing, tugging, rearranging and forming. It will look great when you're finished, I promise!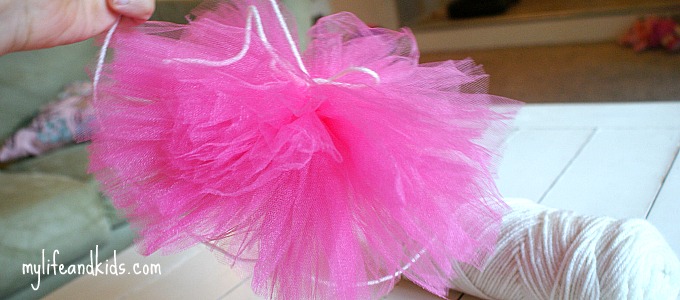 Step 6: Make as many as you want, and hang them up! I used thumbtacks to hang mine to the ceiling (my husband will be annoyed when he realizes that).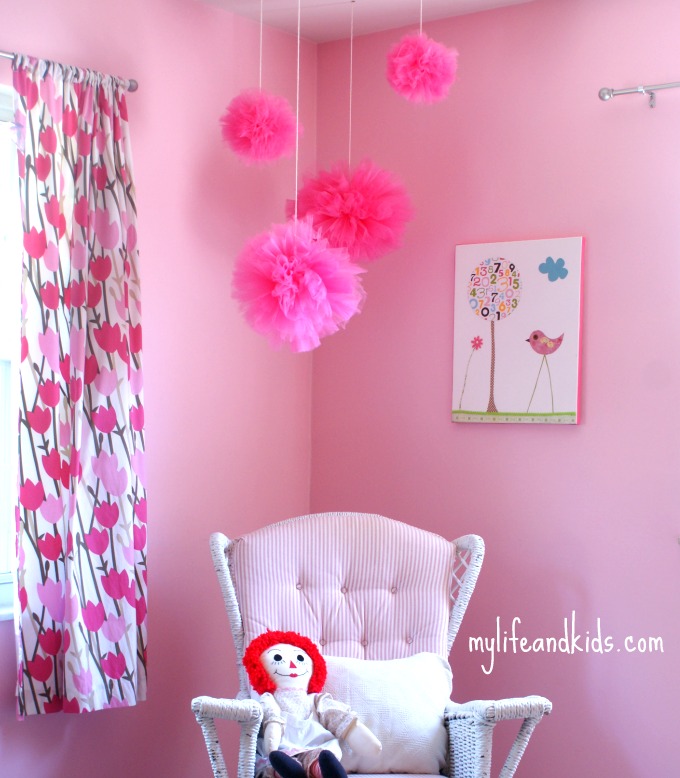 Brought to you by: