Hello! My name is Andrea Worley and I blog over at the
Worley House
! BIG thanks for Vanessa for letting me stop by today to share with you. Today, we're talking toddler lunches! My daughter Ava (who's 3) has always for the most part been a great eater, now that she's a toddler though she's been getting a little on the picky side. Today I want to share with you 5 Tips for toddler lunches and some fun ways to jazz up lunches to make them more appealing for even picky eaters.
Tip #1: 
Let your toddlers pick out foods they like from the grocery store. Give them a few healthy options and then let them choose. This helps to make them feel like they have a say and since you're giving them choices between options you've already picked you can feel better about this too. I let Ava pick out her snacks a lot of times when we're at the store from options I've given her. (shhh..she doesn't know this 😉
Tip #2:
Divide out snacks into small portion ziplock bags. When I buy gold fish or fruit, I like to portion out some into little bags so they are easy and convient to grab on the go and have. Also I think kids love having a small bag of food all to themselves.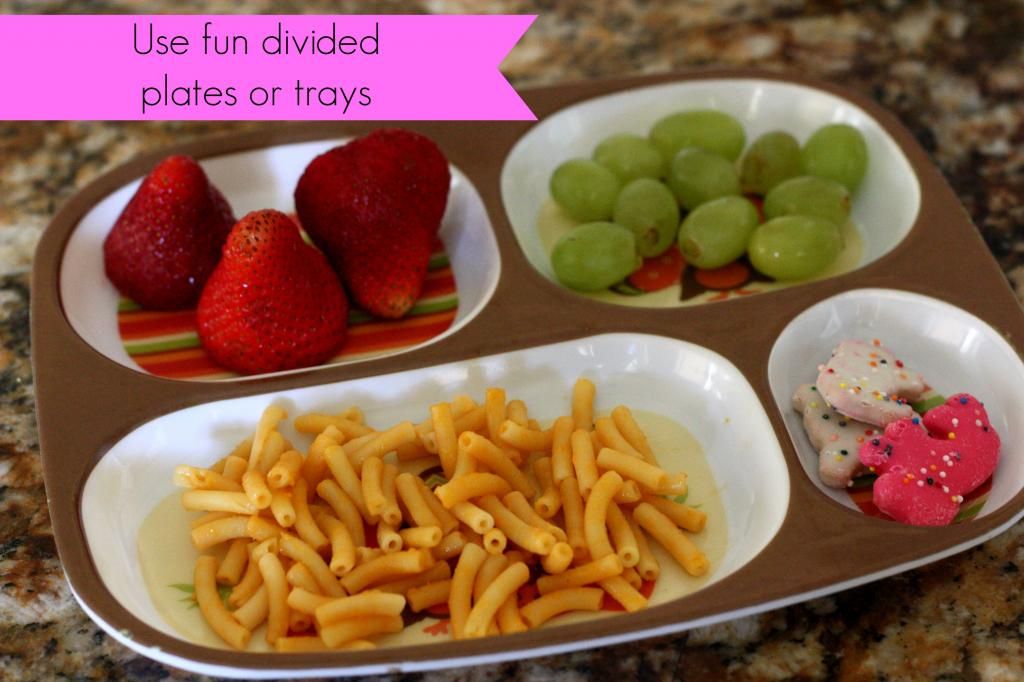 Tip #3:
These types of plates are some of my faves. I've found all of mine in the Dollar section at Target. That way if they break I haven't spent a bunch of money. And it's become "our thing" to let Ave pick out a new plate when the seasons/holidays change. She loves it.
Tip #4:
Cupcake liners are just for cupcakes! Use these fun liners for lunches and snack time. Kids love small snacks in fun little cups. You can always find fun liners at any craft store and most times on clearance too.
Tip #5:
I'm sure you already have tons of ramekins around your house, if not head to your local thrift store and stock up on some for cheap. Add a bright colored spoon and you have instant fun! These spoons are from Ikea and come in lots of fun colors for pretty cheap too.
I hope some of these tips help to spark your creativity and beat the lunch time food battles!
Andrea Worley is the author behind
Worley House blog
. A lifestyle blog where she shares about her passion for motherhood, family, faith and creativity. She lives in Phoenix, Arizona with her husband Orion and two children Ava and Zane. Visit her blog
here
and connect with Andrea here:
The following two tabs change content below.
I'm Vanessa and it's my mission in life to spread my love of hot glue guns and glitter to others. I suffer from craft ADHD, regularly working on at least 10 projects at the same time and my craft room looks like a tornado hit it. My first craft book, Party in a Jar, was published in 2014. I look forward to crafting with you!