Hi everyone, my name is Andrea Worley and I blog over at Worley House! I'm excited to be back with you again today sharing this little girls Christmas ribbon t-shirt! I made this for my little girl to wear during the holidays, it's so cute and it doesn't take long to make. Plus you can also do this as a no sew project, which is perfect if you don't own a sewing machine or know how to use it.
Let's get started. Here's what you'll need:
1 t-shirt, I like to buy mine from Wal-Mart. They are the Granimals brand. I bought a plain white one.
Ribbon, I use 4 different colors.
Heat bond (extra hold, you can find this at any craft store in the sewing section)
You'll need to decide how big you want your tree to be on the shirt, I wanted mine to be pretty big. So I just took my spool of ribbon and measured it across the shirt and then cut it. Once you cut the base of the tree ribbon then you'll just alternate your color until you reach the top of your tree. I also cut my ribbons on an angle to give it a more finished look. I also cut a smaller ribbon for the "trunk" of the tree.
Once you have all your ribbons arranged and looking the way you want it to you'll need to cut the heat bond into strips the lengths of your ribbon you just cut. Place each strip of heat bond that you cut under your ribbon.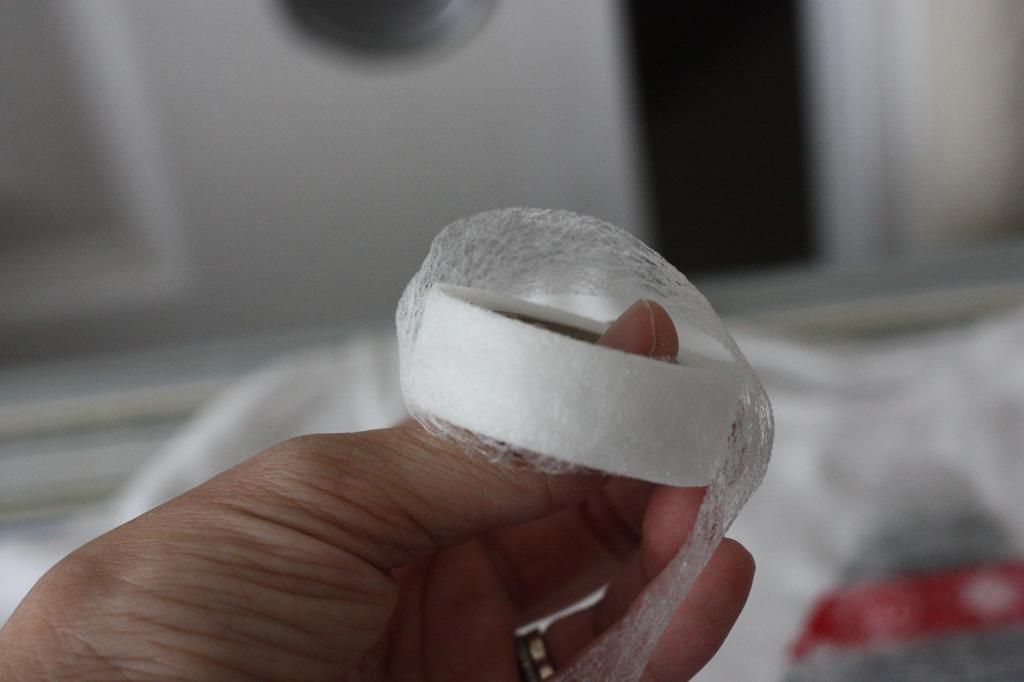 Then following the directions on the heat bond package you'll use your iron and bond the ribbon to the shirt. I hold my iron onto the shirt for 15 seconds. Lift and remove, your shirt will be wet so set it aside to dry while you make your bow for the top of the tree.
I cut off a large strip of ribbon and just tied into a bow to my desired size. Then placed it on top of the tree on my shirt, for this part I did used the sewing machine to quickly sew it one. But you can hand stitch it onto the top quickly using a needle and thread.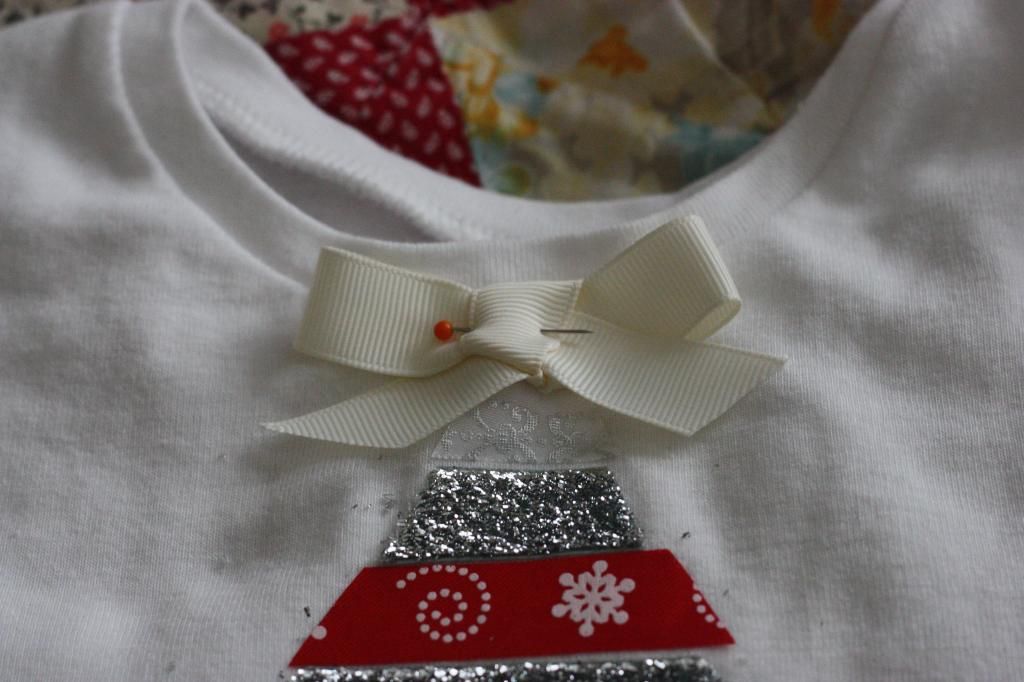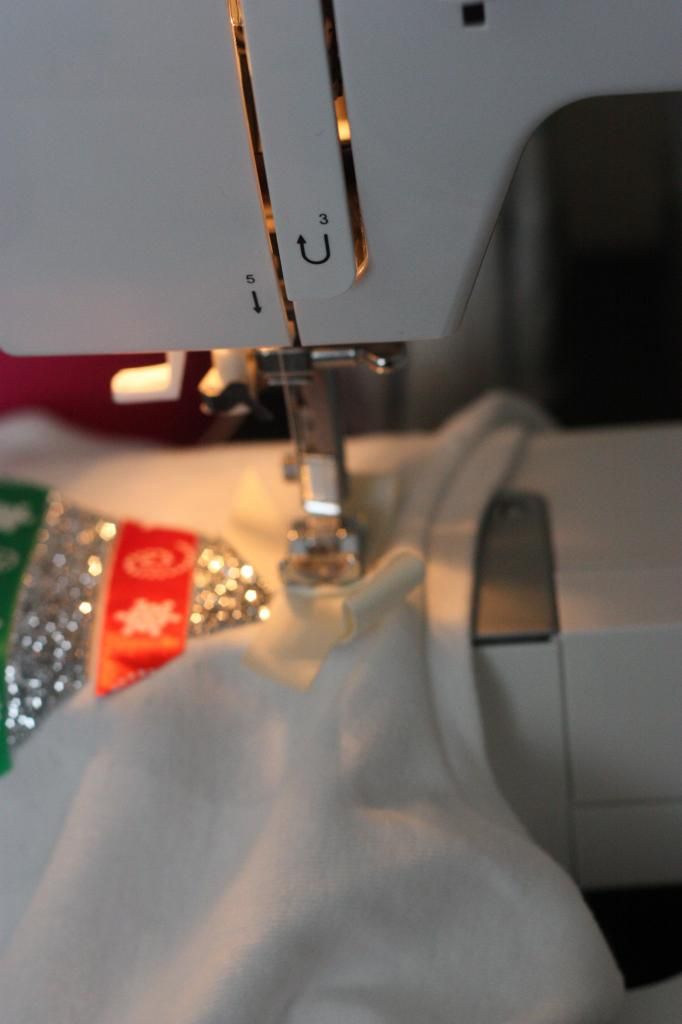 Then you'll have a beautiful shirt for your little one to wear for the holidays that's so easy to make. Pair this with a sparkly headband and you'll have a complete outfit!Thanks Vanessa for letting me share today! When you're done here jump on over to
Worley House
and say hello. Check out some of my other Christmas posts like my
Monogrammed Christmas Shirt
,
Christmas Wreath 
 or my
Christmas Mantle.