To capture and celebrate this time in our lives, we decided to sign up for maternity pics. I'm so glad that we did because the fabulously talented Jen of Green Apple Images did an amazing job at capturing "us". We spent the first part of the session taking pictures in the nursery (nursery blog post coming soon) and then headed to the middle of nowhere, which just happens to be a mile away from our home. Oh and make no mistake, those shoes came off as soon as we got into the car!
What is the significance of the "home" sign you might ask? Mr. Crafty Nest and I spent the first part of our relationship in a long distance relationship while I was in TX for grad school and he was in AZ working. We started calling each other our "home" – wherever he was or I was, that was our home. If that isn't sappy enough for you, we also danced our first wedding dance to Chantal Kreviazuk's "Feels Like Home". I fell in love with this home sign from Etsy seller WKD Studios and knew that it would be perfect for our nursery – as a way to welcome our little guy into our home.
Here is my belly at 34 weeks (eek I just realized that I'm due NEXT month and could potentially give birth THIS month)…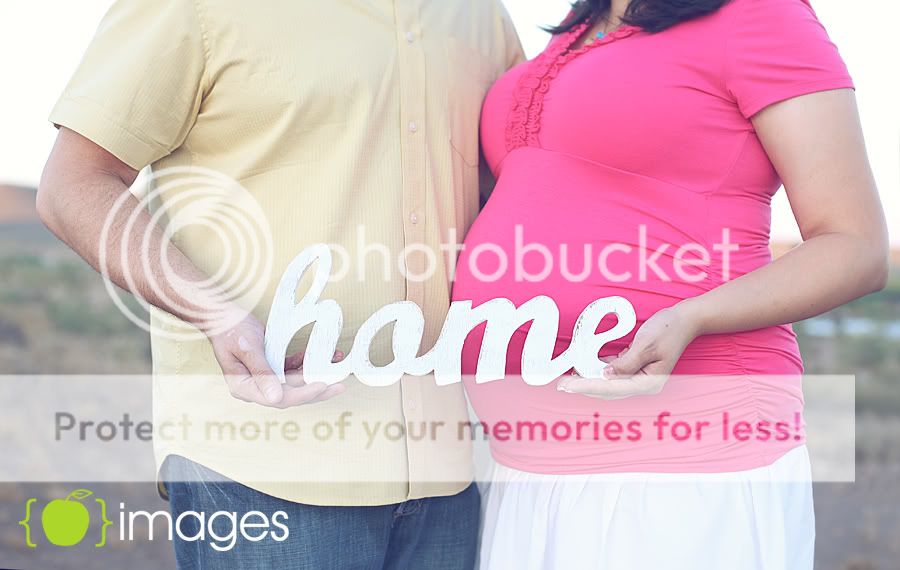 The following two tabs change content below.
I'm Vanessa and it's my mission in life to spread my love of hot glue guns and glitter to others. I suffer from craft ADHD, regularly working on at least 10 projects at the same time and my craft room looks like a tornado hit it. My first craft book, Party in a Jar, was published in 2014. I look forward to crafting with you!