I have received information and materials from ©Johnson & Johnson Consumer Inc. 2017.The opinions stated are my own. This is a sponsored post. #ForBetterTomorrows #BetterTomorrows #FallBack #CollectiveBias
Last month I hurt one of my toes while sidestepping my daughter and jamming it straight into a door. Motherhood is a battle field, y'all. It's amazing how much a tiny toe can hurt! Of course it had to happen right before a big event and in the midst of a busy month. TYLENOL® PM was my lifesaver! It's helpful for minor aches and pains, while aiding with sleep. As a mom, I can't afford to have a bad night of sleep. No matter how many hours of sleep I get (or how many toes I hurt), my kids still expect mom to function like normal. Lack of sleep makes for a really grumpy mom and no one wants that. TYLENOL® PM and my favorite lavender chamomile tea were my saving grace at bedtime while my toe was in pain. Keep reading for the tea recipe.
INGREDIENTS
black tea
8 ounces hot water
1 teaspoon lavender buds
1 teaspoon chamomile buds
1 teaspoon honey
INSTRUCTIONS
Step 1: Head to Walgreens to pick up a bottle of TYLENOL® PM (use only as directed) and available tea ingredients. Get $1.50 off of TYLENOL® PM 100 count with a Walgreens card (valid 11/5-11/11). Click on the image below to shop!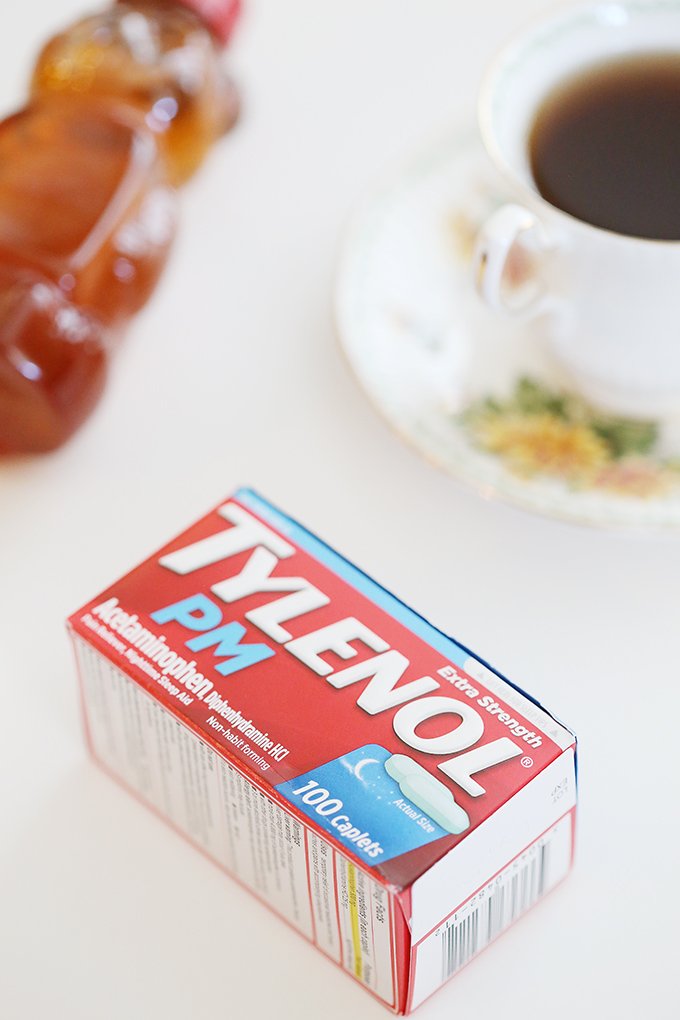 Step 2: Make a cup of your favorite black tea. Seep the tea bag in the hot water for 3 minutes. Remove the tea bag.
Step 3: Prepare the lavender and chamomile buds. Place 1 teaspoon of each in a tea infuser.
Step 4: Seep the tea infuser in the tea cup for another 3 minutes.
Step 5: Add 1 teaspoon of honey and enjoy right before bedtime! Don't forget your bottle of TYLENOL® PM to help with minor aches/pains and sleep.
Visit TYLENOL® PM for more information. Follow on Facebook and You Tube. What helps relax you before bedtime?
TYLENOL® PM contains a pain reliever and nighttime sleep aid. ©Johnson & Johnson Consumer Inc. 2017 The third party trademarks used herein are trademarks of their respective owners.