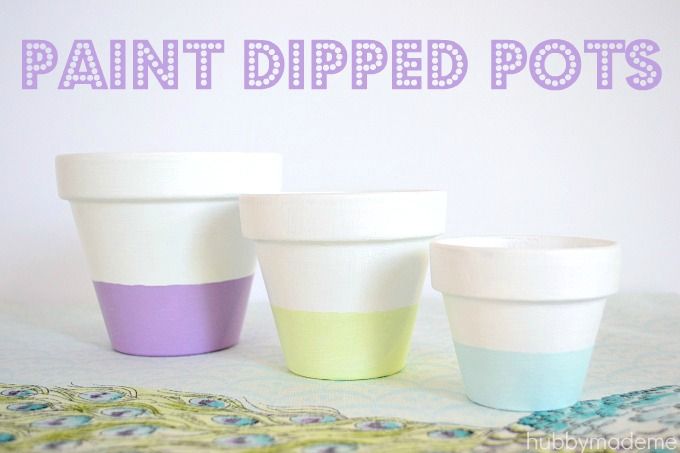 A big welcome to Britni from Hubby Made Me to my blog today! Her blog is totally adorable, I especially love her

bedtime stuffed bunny tutorial

. She linked up that sweet bunny post here at Do Something Crafty Friday and I became an instant blog follower. She's showing us how to make super cute pots today on the cheap. Take it away Britni!
Today I'm sharing a super easy and inexpensive project. You can even make a few of these for under $10! And if you already have some of the supplies, you can make even more. These Paint Dipped Pots are inspired by the paint dipped furniture I've been seeing a lot of lately. I LOVE the idea and can't wait to try it on some of my furniture. But until then, let's start small!
You can probably find the materials for even less in certain stores, especially if you have coupons!
Materials
Clay pots: 4-inch(.99), 3-inch(.89), 2-inch(.69)
Paint (1.49 each)- I used 4
Paint brush (on hand)
Rubber band (on hand)
Total Project Cost: $8.53 for 3 paint dipped pots
Directions
Step 1: Paint your clay pots white (or the color of your choosing). Let dry. Repeat as needed. I did 3 coats.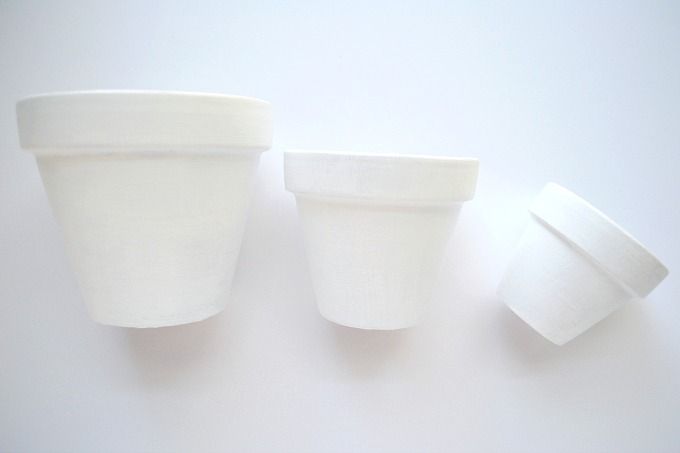 Step 2: Wrap a rubber band around your pot just above where you want the "dipped" color to start. There was no method to my madness here. I just eyeballed it.
Step 3:
Apply your "dipped" paint color under your rubber band line. Use very light coats and the fewer, the better. I would recommend light colors over darker ones. The lighter colors are more forgiving. I ended up handing painting the smallest pot just to test it out. It didn't come out as well, but it worked.
And you're done! I didn't get perfect lines all the way around, but they came out pretty good!
Thanks so much for having me, Vanessa!
Hello! I'm Britni from Hubby Made Me. The place where I give my hubby a break from my creative endeavors by sharing ideas with you! When I'm not chasing around our baby girl, I'm probably working on a craft, décor, or DIY project. Or at least thinking about one!